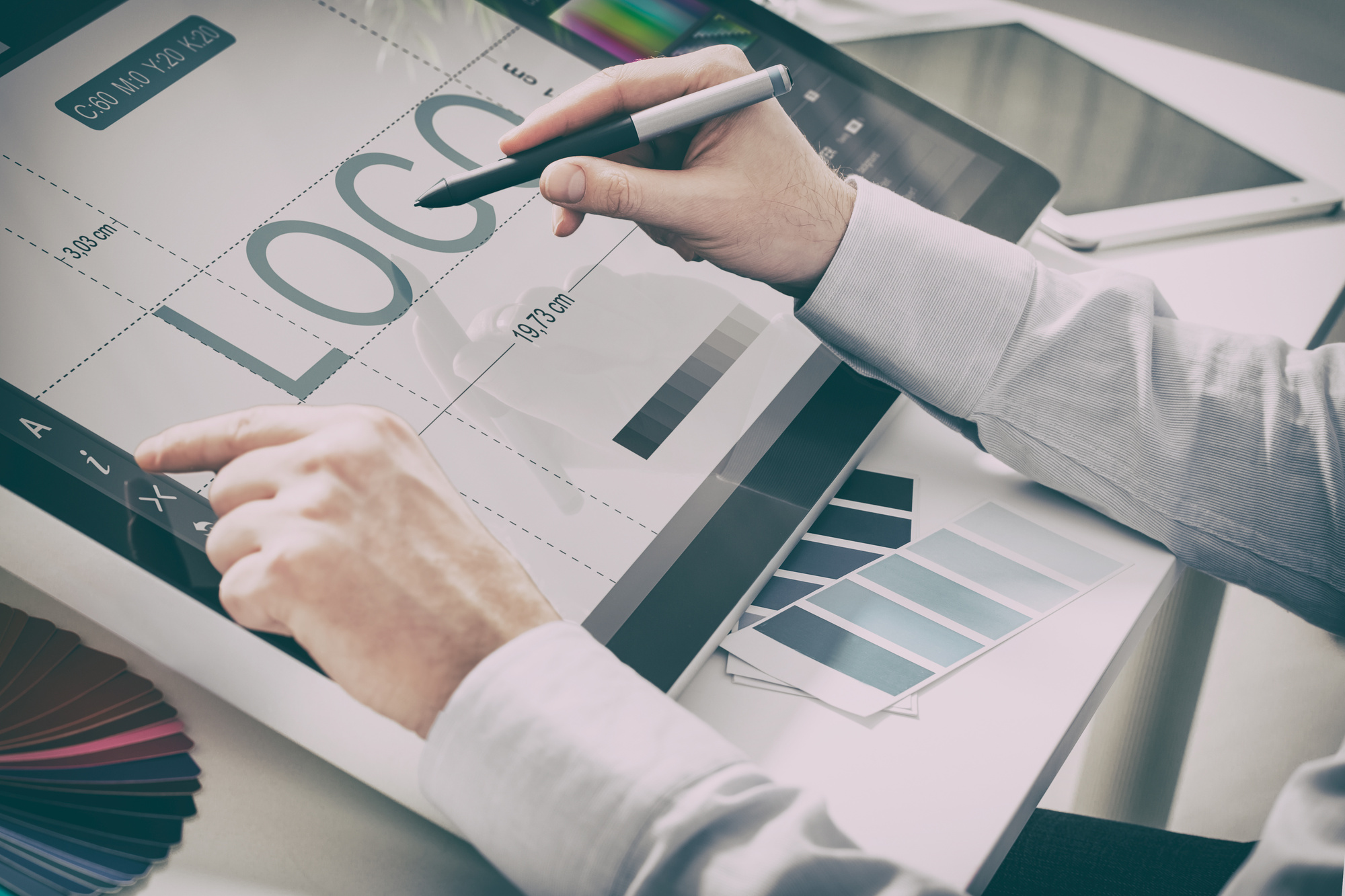 So you need a logo …?
When you're considering all of the factors that go into building a business, creating a logo might not seem like a top priority.
It is tho. Having a logo is an integral part of making your brand a successful one – right up there with having high-quality products and positive referrals.
So, why is a logo important? Because it's the very first step to creating brand recognition; grabs attention, makes a strong first impression, is the foundation of your brand identity, is memorable, separates you from competition, fosters brand loyalty, and is expected by your audience.
It's extremely important for your company to maintain consistent branding on all platforms.
But here are three things that may surprise you are NOT important when getting your logo designed:
1. You don't need your product represented in your logo.
True story. Think of the Nike logo for a sec. Got it in your head? Of course you have – the iconic white tick. Now answer this:
How many running shoes are in the Nike logo?
How many hamburgers are in the McDonalds logo? How many shirts are in the Edgars logo? How many shopping trolleys are in the Pick n Pay and Woolworths logos?
How many MILLIONS do you think they've spend on logo research and design? How much do you think they know about it that you don't? 😉
2. You don't HAVE to feel connected to or even like your logo.
If you are not the same target demographic as your ideal or average customer, your logo doesn't have to appeal to you. It has to appeal to them.
Let's say you're a 20 something woman who sells the most amazing braai accessories. If your logo is all pink frilly flowers for eg, how much do you think it's going to appeal to your target audience?
Unless your'e planning to buy all of your own products or services, your logo's not for you. It's for them.
3. No-one cares about your logo
In Jon Hollamby's 2018 article, he says
While they can make people aware of your brand and help with discovery and recognition, they can't tell your customers who you really are, or what the f**k you actually care about unless you build meaning into them.
Despite their demanding presence, your logo is not your brand.
Also true. Very few brands will gain or lose clients because of the colour or shape of their logo.
Ok. So if all that isn't important … what is important when designing a logo?
The logo must work and be legible and effective really, really big (like on a billboard, because one day you are going to be that famous);
The logo must work and be legible and effective really, really small (like on a Facebook icon);
The logo must work and be legible and effective in black and white (like when photocopied) … if it doesn't work visually in black and white, it's not going to work when you add a million colours and effects either; and
The logo should work reversed out (i.e. dark on a light background and vice versa) although there are a few design tricks to get around this one.
Avoid using photographs in logos. They seldom translate well into very large/small sizes (they tend to blur) and are a nightmare to try to convert for embroidery and other branding.
When you brief your designer, it's a good idea to have discussed and be very aware of who your audience is (age/gender/interests) as well as what tone you'd like to take when you're speaking to them.
Fun? Serious? Something else? That info, coupled with what your business does, should give them a lot to work with.
Get in touch with us if you'd like us to design you your forever logo!
5
Comments
comments